Economic times have changed, and if you are a casualty of the recession, Leckner has a new program just for you. Even if you have experienced a home foreclosure or bankruptcy, Leckner has a program that allows people who are finding themselves struggling with low credit scores to get competitive rates.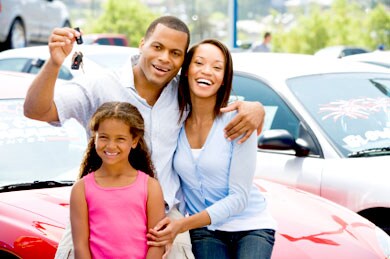 The current economic situation shouldn't get in the way of you getting a car but some of the banks and big credit unions won't give you the loan you need if they see even a bit of bad history. The Leckner finance department serving the VA, MD and DC areas does their best to get you a car loan even if you have had difficulty elsewhere. We'll do everything we can to see you drive off our lot in a car that's going to change your life.
For some other dealers a second chance car loan is a near impossibility.
  At Leckner, we have resources that can make your new car dreams a reality. We know that buying a car is a big purchase, especially when you need a little help getting started. Our finance team is committed to helping you obtain a loan that is designed to help you out when you need it and not bog you down with payments you can't afford.
Getting a second chance credit loan doesn't have to be a long drawn-out process. A great new car that will change your life can be yours sooner than you think. All you have to do is fill out our finance application and get in touch with someone from our finance department today and they'll do everything they can to help you get into the car you've been dreaming about. Stop in today to talk about how our finance managers at Leckner can provide you with financing options and get you on the road today.